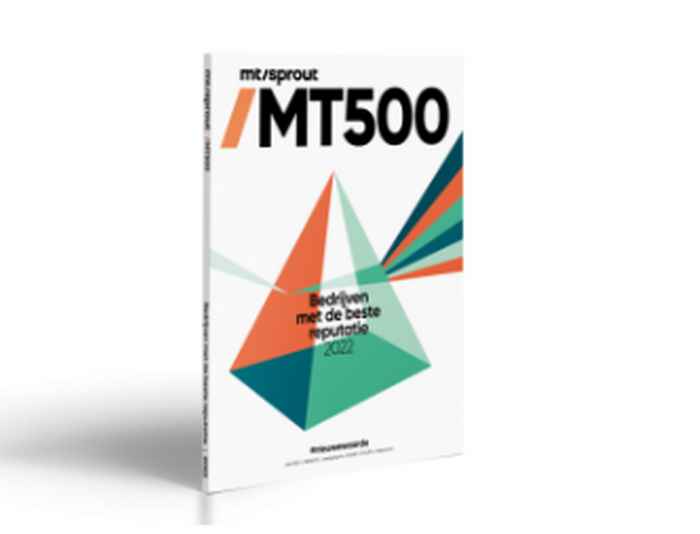 The survey data is collected annually from thousands of respondents in the business sector to rank a company's reputation. Managers, decision-makers and business leaders praised ASML for its operational excellence, product leadership and sustainable practices.
Ranking reflects changing values
Other noteworthy results in the MT500 report were the rise of the Dutch National Forestry Service (from 99 to 6th place) and Tata Steel failing to make the top 10 this year (dropping from 5th place to 287). According to Volberda, 'It's possible that the respondents place more emphasis on a company's social values. Purpose and social positioning are becoming more important when it comes to a company's reputation. Businesses with a clear purpose were given a higher rating in the survey. This explains why Tata dropped dramatically in the ranking while the Forestry Service made huge gains.'
About the MT500 report
The report is released annually by MT/Sprout, an organisation active in the field of business innovation, management, strategy and sustainability. The MT500 survey compiles rankings based on scores in 5 criteria:
Customer service
Product leadership
Excellent performance
Good employer practices
Sustainability
The Amsterdam Business School's (ABS) Amsterdam Centre for Business Innovation (ACBI) coordinates the survey under the supervision of professor Henk Volberda. The full MT500 ranking can be viewed on MT/sprout website. The report is also broken down into categories for each of the criteria mentioned as well as for different business sectors (all the MT/Sprout website content is in Dutch).